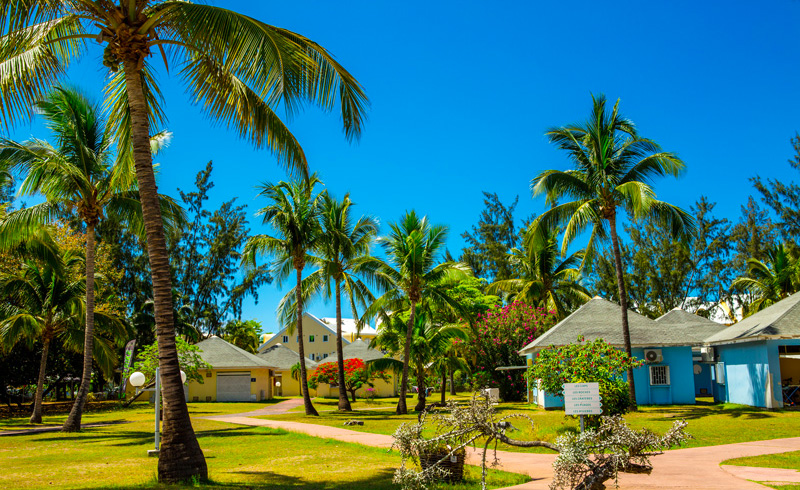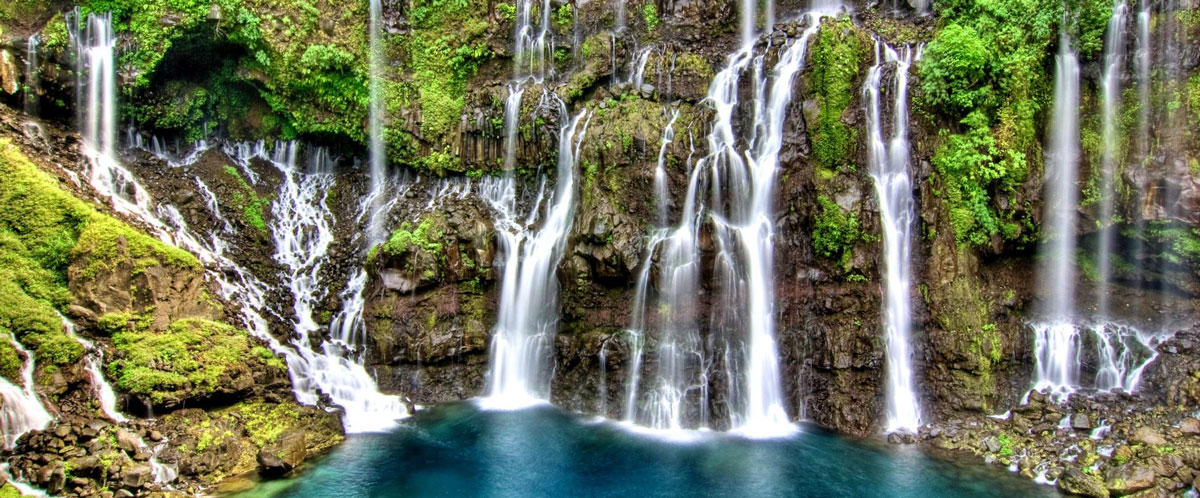 ​THE MOST EXOTIC MTB TRIP
Join us for crazy holidays on the Reunion Island, with friends or family, or even on your own !
Discover the Island and finish in style with the Megavalanche race 
Fly with us to the Mega Reunion Island adventure !
Book your trip package with us and travel carefree
FLIGHT + ACCOMODATION PACKAGE
The following rates include:
Return flight with CORSAIR (one cabin luggage + one hold luggage 23kg included)
Accodomadation in a  2 person bungalow at the Village Corail, right next to the beach (single or triple option available) 
Welcome drink  sunday evening
MEGA PARTY (BBQ on the beach sunday evening after the race (4th december)
The Megavalanche Reunion Island jersey
Your nominative race plate for the week
This rates are valid only until the15th of september 
PARIS :
from 1280€/pers (8 nights)
Departure Orly saturday 26th november at 9:00pm, landing Réunion 27th november at 11:30am
Return:

monday 5th december at 9:30pm, landing in Orly tuesday 6th december at 06h35am (8 nights, 1280€)
wednesday 7th december at 9:30pm, landing in Orly thursday 8th december at 06h35am (10 nights, 1343€)
friday 9th december at 9:30pm, landing in Orly saturday 10th december at 06h35am (12 nights, 1488€)
LYON
from 1309€/pers (10 nights)
Departure Lyon saturday 26th november at 8:00pm, landing in la Réunion 27th of november at 11h55am
Return:

Wednesday 7th december at 20h25, landing in Lyon thursday 8th of december at 06h45 (10 nights, 1309€)
Friday 9th december at 20h25, landing in Lyon saturday 10th december at 06h45 (12 nights, 1563€)
Flights from Lyon goes through Marseille airport (but you do not have to get off the plane)
MARSEILLE :
from 1300€/pers (10 nights) 
Departure Marseille saturday 26th november at 22h05, landing in la Réunion 27th november at 11h55
Return:

Wednesday 7th december at 20h25, landing in Marseille jeudi 8th december at 04h45 (10 nights, 1300€)
Friday 9th december at 20h25, landing in Marseille saturday 10th december at 04h45 (12 nights, 1488€)
OPTIONS :
Bike Transportation : +50€
Careful : ebike batteries can't be taken in the flight, you can rent one on site with Loisibike Saint Leu shop

Kids rate (2 to 11 years old) : – 50€ (on demand)
Trip insurance

 

:
Multirisque confort + option protection sanitaire 95€
Multirisque confort extension sports et Loisirs + option protection sanitaire 125€
CONDITIONS ASSURANCE ICI 
Shuttle Airport -Saint Gilles Village Corail

 

: 80€ (both ways)
Entry to the race : by separate form, with a 50% off voucher offered if you book the trip with us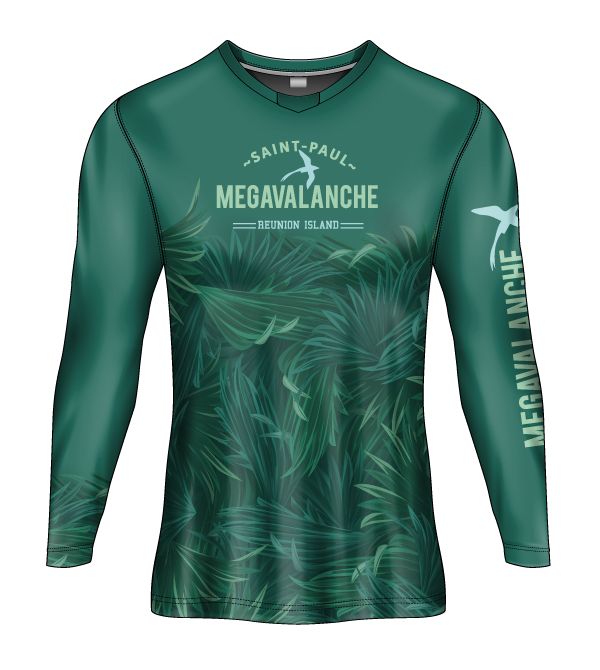 Village de Corail
Le Village de Corail est situé au bord de l'océan indien (accès direct à la plage), à 200 mètres des commerces de l'Hermitage les Bains (restaurants, bars, supermarché, boulangerie) à 2 km du centre de la station balnéaire de Saint-Gilles les Bains et à 45 km de l'aéroport de St Denis.
Ses studios sont dispersés dans un parc de végétation de 5 hectares et répartis en bungalows de plain-pied. Chacun de ces studios pouvant accueillir de 2 à 3 personnes. Ils sont climatisés et fonctionnels, équipés d'une kitchenette (avec batterie de vaisselle) et d'une salle de bain avec WC séparés. Ils s'ouvrent directement sur le jardin par une varangue. Certains étant jumelés deux à deux, ils peuvent ainsi recevoir aisément une grande famille ou un groupe d'amis de 4 à 6 personnes.
Equipements exterieurs
Sur place, vous pourrez profiter de diverses activités:
– piscine privée
– volley-ball,
– pétanque
La réception est ouverte de 8h00 à 20h00
A votre disposition RESTAURANT – BAR
Parking fermé
Salle Bagagerie pour vos jours d'arrivée et de départ
(possibilité de laisser vos sacs)
CAR RENTAL
In order to discover the island easily, see and do as much as you can during your stay we strongly recommand you to rent a car there.
Enjoy  15% off your car rental with our sponsor TROPICAR at the airport with the code "MEGAVALANCHEITC"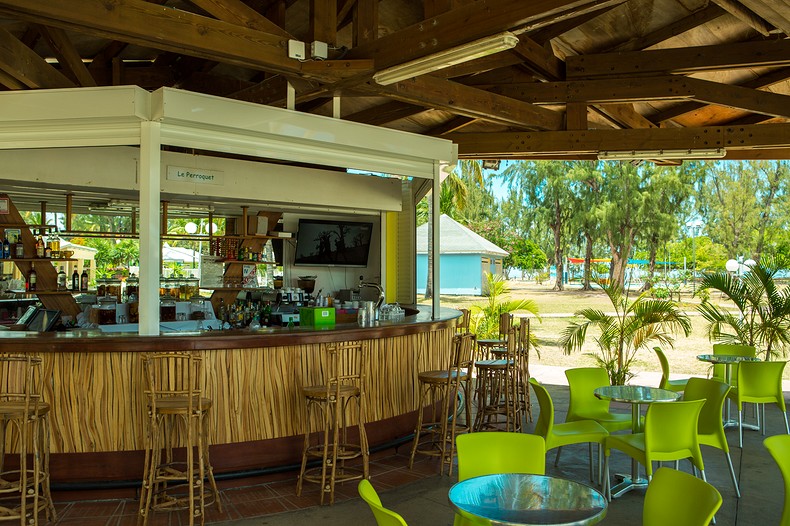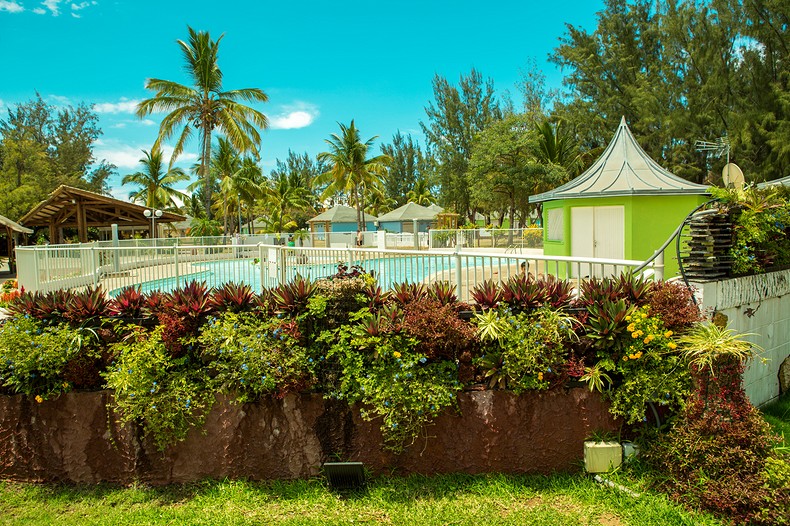 Infos techniques
Les vols sont opérés par la Compagnie aérienne CORSAIR
Les billets sont non modifiables, non remboursables.
FORMALITES DOUANIERES
à ce jour et sous réserve de modification
Pour les ressortissants français ou de l'Union Européenne : une carte d'identité ou un passeport en cours de validité.
Pour les ressortissants des pays étrangers hors de l'Union Européenne : un passeport en cours de validité, un visa le cas échéant (ex . l'Afrique du Sud) et un titre de transport retour ou une continuation de voyage.
Le livret de famille n'est pas une pièce d'identité et ne sera en aucun cas accepté par les services de police.
Les bébés ou enfants doivent être en possession de leur propre CNI (avec sortie de territoire si le nom de famille est différent de celui de l'adulte ou s'il est en UM) ou de leur propre Passeport (ou figurer sur celui des parents). Le livret de famille n'est plus toléré.
Il vous appartient de vous assurer (adulte, enfant et bébé) que vous êtes en règle avec les formalités de police, de douane, et de santé en fonction de votre nationalité.
(1) Ces offres constituent seulement une proposition d'UCC SPORT EVENT ayant pour but unique de faciliter aux candidats la participation à la Mégavalanche de Saint Paul – La Réunion. Village Corail et Air France, sponsors de l'événement offrent, à ce titre, des tarifications préférentielles.
La Megavalanche de Saint Paul, une course emblématique pour tous les amoureux de sports de pleine nature
La formule Descente VTT Marathon dont les départs en ligne particulièrement spectaculaires caractérisent la Megavalanche s'est enrichie depuis quelques années d'une journée de qualifications basée sur une épreuve d'Enduro offrant aux 200 participants attendus le plaisir de sillonner une sélection des meilleurs spots VTT de la commune de Saint-Paul.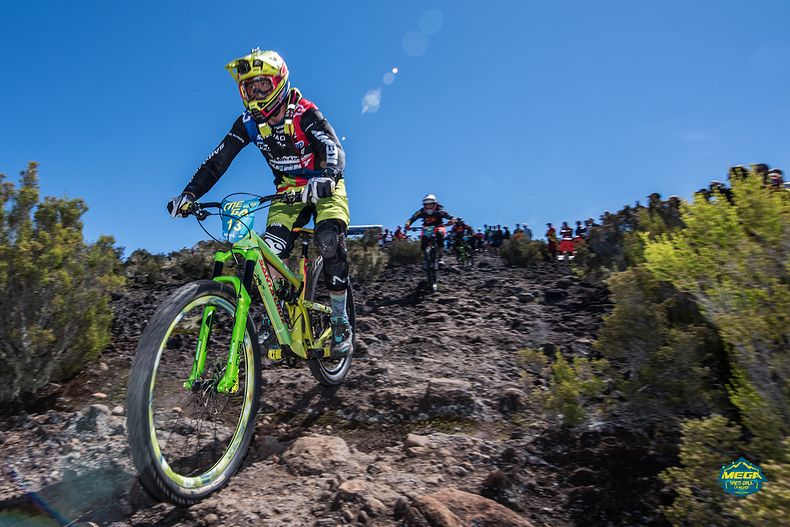 Une compétition internationale ouverte à tous les passionnés de VTT
La Megavalanche de Saint-Paul est aussi une affaire d'amateurs, au-delà de l'élite et des concurrents confirmés toutes celles et ceux qui veulent participer à une aventure sportive d'exception peuvent se lancer dans la course dès lors qu'ils disposent d'un VTT et d'un équipement adaptés, et d'une envie de concourir aux côtés de leurs amis et d'autres pilotes.
La Megavalanche Internationale est réservée au groupe des 100 meilleurs à l'issue de la qualification, les suivants du classement général partent en catégorie Challenger et les plus dilettantes concourent en catégorie Amateur, ce qui offre à chaque participant la possibilité de faire une belle place dans sa catégorie.
Même les riders d'âge mûr ne sont pas oubliés avec le challenge Yves Mavilla qui récompense la catégorie Master 50 et 60.