1988 marks the first edition of this event which is nowadays a reference. A MTB race connecting la Colmiane to Nice on a super technical and physical trail which, at that time, was nearly impossible considering the existing biking gear of those years.
Nowadays, reaching the 80km of the race is still a real challenge and rigorous training is needed in order to become a finisher.
My entry
Two race days
The Transvésubienne gift
The live timing
Desposable timing chip (no deposit needed)
Food stations
Saturday evening aperitif
Hot meal and draft beer at the finish line on sunday
Frame plate and finisher stickers
Technical center on the track
Prize money and reward for the winners
Finisher picture
Rescue services
TARIF
Transvésubienne: 70€

70€ from 5th of january to 4th february
74€ from 5th february to 5th april
78€ from 6th april

TRANS50: 40€

40€ from 5th of january to 4th february
44€ from 5th february to 5th april
48€ from 6th april
Options
Transvesubienne AVS Hand protector (39€)
Cancellation insurance: 6€
Multisport insurance (only adult): 4€/day
Shuttle Nice-La Colmiane saturday morning OR sunday after the race: 20€
ShuttleSaint Martin – La Colmiane after the Prologue: 5€
Companion meal on sunday: 12€
Prologue – Saturday
A short Prologue (optional) is waiting for you on saturday, between La Colmiane and St Martin, for a nice warm-up in the good Transvesubienne atmosphere. The ranking of this first day will give you your position on the starting line for sunday morning, and 10mn of time bonus (for each participant). Absent riders on saturday will be called on the last starting line, and will already be 10 mn late compared to the others, so you'd better join us for the Prologue!
Transvésubienne – Sunday
For the D Day, an amazing track, composed with a lot of nice and new trails will lead you from the Mountain to the sea in Nice (new finish line). 75km of happiness while you can enjoy great landscapes and unbelievable single tracks.
Your holiday "on the TransV track"
Join us for a 3 days adventure discovering the great Transvesubienne single-tracks, coached by a pro-rider who will be here to help you and give you some good advice in order to be at your best and get the maximum of pleasure on your bike!
You'll switch from physical half-days (35-40 km max) riding the single-tracks from la Colmiane to Nice to relaxing and chilling activites (Vésubia Mountain Park, brewery, friendly evenings…).
Everything is included, so that you can truely enjoy the adventure with your teammates,
From friday to sunday, experience this MTB trip in a nice and comfy atmosphere within a small group of 12 riders
Book your ticket now, there will be only 12 guests  !
TRANS 50
You have always been interested by the Transvesubienne's landscape and trail beauty, but not feeling trained enough to compete the whole stage?
Discover the TransV step by step with the TRANS 50, a short version of the mythical race, staring in the middle of the long route. A great opportunity to share the TransV tracks with your friends and the others top riders together to the finish line!
Open to E-Bikes
50km
+ 1800m
– 1900m *
*to be confirmed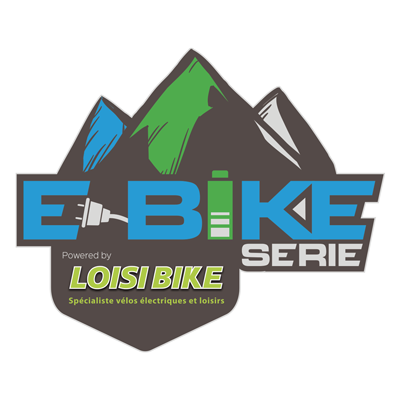 E-BIKE SERIE
Staying up-to-date, the Transvésubienne offers since 2012 an E-bike cateogry allowing the E-bikers to enter the legend !
2 spared battery allowed in 2018  & 2 rankings: 
E-BIKE 500: less than 500wh per battery ( <1500Wh max)
E-BIKE 500 Plus : more than 500wh per battery (+ de 1500wh)
 Friday
16h30 – 19h: Frame plate withdrawal 
Saturday – Prologue: La Colmiane – Saint Martin Vésubie
08h00 : Start of the shuttle from Nice to la Colmiane (booking 20€, boarding at 7h30)
10h00 – 12h00: Frame plate withdrawal + Ebike check – la Colmiane (in front of the Tourism Office )
13h00 – 14h30: Prologue starts, by wave of 30 riders each 5 minutes, by descending order of number
13h30 – 15h30 : Finishs in Saint Martin Vésubie
16h00 – 18h30: Transv & Trans50 frameplate withdrawal – Saint Martin Vésubie
16h00 : Podium & aperitif Vésubia Mountain Park
16h30 : Briefing – Vésubia Mountain Park
15h30 / 17h45 : Shuttles  Saint Martin – La Colmiane (booking 5€)
Sunday – Transvésubienne et Trans 50
5h30 – Transv : Grid placing – compulsory presence
5h30 – Transv EBIKE : spare battery deposit
6h00 : Start Transvesubiene – La Colmiane
6h15 : Ebike griding
6h45 : Start Ebike Serie – La Colmiane
7h45 – 8h30  : Trans50 frame plate withdrawal-  La Giandola
8h30 – Trans50 griding
9h15 : start Trans50 – La Giandola
12h : First arrivals
from 14h : award ceremony
from 15h : Shuttle Nice – Le Suquet (Trans50) – La Colmiane (booking 20€, leaving only when full)
19h: end of the race
Every competitor must be present into the "Parc fermé" 30 minutes before the start
You can give a deposit bag to the organisation at the entry of the grid (back pack, 8kg max). Don't forget to wrote the number of your BIB on the bag.
E-Bike: give your loaded and marked battery to the staff 40 minutes before the start
Compulsory equipments
helmet
gloves
mobile phone
Transvésubienne map and guide
snacks
water – 1,5L minimum
survival blanket
whistle
windbreaker
Race plate with map, BIB and chip
Race exclusion
For you safety, time gates are fixed beyond wich the competitor is no longer allowed to continue the race. After this time, your race plate will be crossed and a liability waiver will be filled.
Nous vous conseillons de réserver au Chalet de Valdeblore, à seulement 15mn de vélo du départ à la Colmiane:
55.20€ /pers/nuit incluant:
Repas "Sportif"
Nuit
Petit déjeuner
Gardiennage des vélos le samedi soir
Contact et réservation : 04 93 02 83 29 / chaletvaldeblore@caf.fr
Shuttles
Samedi matin – 8h
Nice, la Lauvette > La Colmiane, 20€
Samedi après-midi (après le prologue, départ lorsque les navettes sont pleines)
Saint-Martin Vésubie > La Colmiane, 5€
Dimanche (après la course, départ lorsque les navettes sont pleines)
Nice, la Lauvette > La Giandola (Trans50), 20€
Nice, la Lauvette > La Colmiane, 20€
Résultats dimanche 15 mai